Fixed Deposits have been a popular investment option for many long-term investors since the investment arena gained importance in India. Your grandparents and forefathers may have nudged you to park your first salary in them at least once in your life. Income is necessary at every stage, but seeing it grow securely is a blessing.
An FD is the safest and preferred investment method, especially for risk-averse investors. Firstly, you do not lose your corpus by investing and receive assured and steady returns over the tenure. It puts you in a relaxed state through a predetermined interest rate. You must select the scheme according to your financial goals and invest accordingly.
Definition
Fixed and RD Accounts let investors lock in a fixed amount for a fixed period and earn interest. As an investor, you can easily open one with your bank and set the tenure and investment amount. All banks offer customers varied types and interest rates to encourage investment and financial responsibility.
Types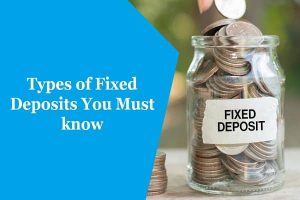 When you visit the investment section on the Banking app, you come across distinct forms of accounts and deposits in India. The other specific feature is that the Term Deposit is a no-risk investment since the Reserve Bank of India governs it. You can open it online with minimal documentation, stable data or internet connection, and a smartphone. Remember that premature withdrawals attract penalties. Let us understand its types:
Cumulative 
Here, the interest on your corpus gets compounded based on a predetermined interval. You receive it at the end of the maturity of your deposit, along with the principal amount. The interest accumulated is reinvested regularly, ensuring capital growth. It is ideal for investors looking to create wealth for the future.
Non-Cumulative 
In such deposits, you can avail yourself of the interest on your deposit amount at your convenience before the maturity period. It helps you to source a regular income on your deposits. However, the FD interest rates, cumulative interest, and non-cumulative type are almost the same.
Standard
It is a classic Term Deposit where the tenure ranges from seven days to 10 years. This type is available in all banks, irrespective of size. You can also get a Loan against the deposited amount and gain returns at predetermined interest rates. The FD is an easy and trustworthy method of multiplying income.
Senior Citizen 
Such an FD Account is available for Indian senior citizens above 60 years. They provide higher interest rates than standard options of up to 0.5%. The deposit tenure is flexible and highly suitable for safe investments with retired citizens.
Also read: The reasons why there is a movement in the stock prices
Tax-Saving Deposit
According to section 80C of the Income Tax Laws, an investor can claim up to Rs. 1.5 lakh exemption on such types of deposits in India. You should make a lump sum deposit for a lock-in of five years to avail of the benefits. These are popular, especially among tax-paying investors.