Many PDF editing sites out there either lack privacy or do not have everything you are looking for in a specific site. In this article, we will review CocoDoc to find out if it has everything needed for you and if you should or should not switch to Adobe Acrobat. We will be guiding you through a PDF template from CocoDoc.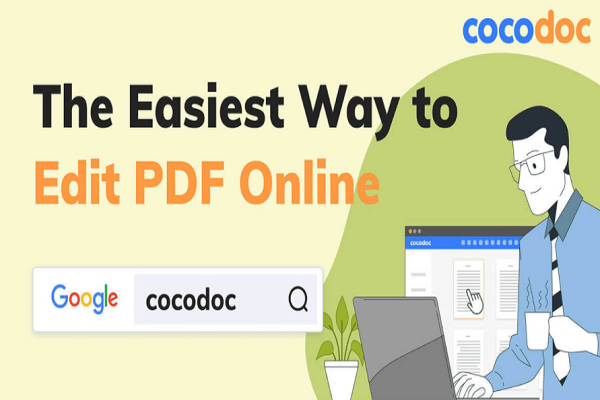 All the Tools Available at CocoDoc
CocoDoc has a massive variety of tools available and we will go through all of them one by one so we know exactly what they have to offer.
CocoDoc can convert your PDF file into any other file format and vice versa.
This tool is used to compress the original size of your PDF file without sacrificing any bit of quality. 
This tool is used to make basic corrections, changing the format, and also adding more content if you want.
This tool helps place your signature on any PDF without any trouble!
You can use CocoDoc to both unlock an already locked PDF or lock a file of your choice! CocoDoc respects your privacy and only you will have the ability to access it.
CocoDoc also has a tool that can be used to split up a PDF file or add up to 10 different files together.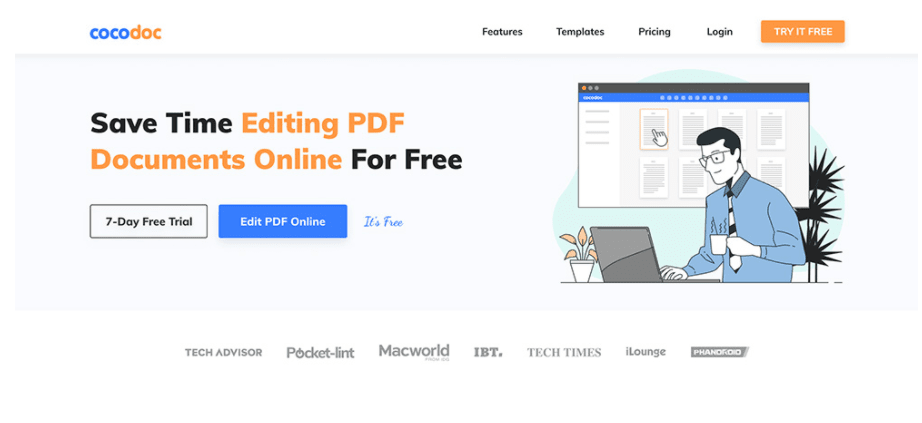 Advantages and Disadvantages of using CocoDoc
CocoDoc has many advantages and only a few disadvantages. Let's take a look at them. 
Advantages
CocoDoc has 256-bit encryption so all the files you edit are safe and secure. Only you can access it. Once you have downloaded and saved your file into your device, CocoDoc immediately deletes it from their database to ensure the privacy of their users.
As you can see above, CocoDoc has a large variety of tools available for users. 
CocoDoc is extremely famous for its very cheap rates. Their plans are very affordable and blow every other PDF editor out of the water. Their basic plan is worth $9. Their premium plan is worth $12. Their business plan is worth $25. They are all based on a per-month basis.
Disadvantages
Only premium users can access the mobile app
CocoDoc is available for mobile users if they have subscribed to the premium plan. With this app, you can edit your PDF file from anywhere.
Slow download if the connection is weak
CocoDoc is known for its high-quality downloads. If a user's internet connection is weak, then the site will take a longer amount of time but only to give you the best of the best.
Usability of CocoDoc
CocoDoc is a simple website that is very simple to use and edit. You can sign up in seconds thanks to their Google sign-in options and you can start editing in less than 5 minutes. You will be surprised by how easy it is to use this site. Users around the world have voted this PDF editor to be a solid 4.8/5.0.
How am I sure if this is the online PDF Editor for me?
If you are not satisfied with the free usage then you can easily try out our free 14 day trial period where all the business plan tools are available for use. During this time, CocoDoc does not take a single dollar out of your account. Once this trial is over, you will have a much clearer understanding of what is at stake.
Conclusion
To conclude, CocoDoc is the best PDF editor by far. If you feel that CocoDoc lacks a few tools for you (if you are a professional editor), then we recommend taking a look at Adobe Acrobat since it has a much more professional array of tools but is much more expensive. Other than this, this online PDF editor is very handy, especially now when most of humanity is now online and constantly typing and working. This editor has proved to be a lifesaver in some cases. We strongly recommend you to give CocoDoc a try and if you find it to be something you could use daily then go ahead and get a subscription.