One of the most enticing aspects of personal loans is how quick they are to get. Most instant personal loans are sanctioned within the span of 12 hours to 72 hours. It is only natural for potential borrowers to expect their loans to be approved within the shorter end of the spectrum. While this is heavily dependent on the lender you choose and their efficiency, you are also a major contributor. To uphold your part of it, you can do a few things to improve your eligibility, thereby making the process of approval quicker.
Understanding the Criteria 
The first and the most obvious tip to improve personal loan eligibility is to properly understand the criteria laid by lenders or financial institutions. Most personal loan parameters are standard across the board; however,  it is best to choose a lender that provides complete transparency. If you avail of a personal loan from Fullerton India, you can rest assured about that. The standard eligibility criteria include:
Applicant must be between the age of 21 to 60 years old

The applicant can be a salaried or self-employed person. 

Salaried applicants must have a work experience of at least 1 year with at least 6 months in the current organization and must earn at least INR 20,000 monthly (INR 25,000 for residents of metro cities)

Cash salary applicants are not usually accepted by most lenders

Self-employed applicants should have business experience of at least 5 years, with at least 2 years in the current business. 

A CIBIL score of 750 and above with a good repayment history
Apart from this, lenders may have few more criteria such as your exact location (as per Pincode), etc. it is advised to speak to the lender before applying for more clarity. 
Error-free Application
To improve your chances of getting the loan application approved, you must minimize any mistakes. Any error in your submission can delay the process or cause rejection. When filling out the main form, go over it at least thrice to check for any spelling errors, numbers, etc. 
Good Credit History and Credit Score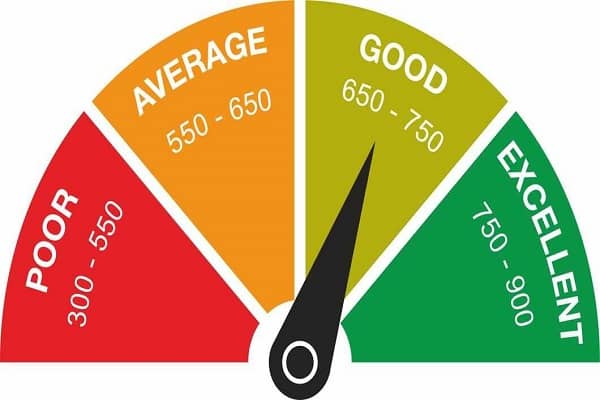 A good credit score and history are significant determinants of your personal loan interest rate. A credit score of 750 and over, as mentioned above, is ideal. However, a few lenders may also accept lower scores. Keep in mind that even though they may accept lower credit scores, they may offer very high rates of interest and not much flexibility in terms of loan tenure. You need to have a stellar credit score to get the best rate of interest. Additionally, repaying your past loans on time is also vital. A good credit history indicates your repayment capacity to the lender. Hence, your eligibility will also depend on your track record in terms of repayment. 
Proper Documentation
Although personal loans require very minimal documentation, they do, however, need to be organized well. Much like the eligibility criteria, documentation is also very standard in this realm, with minor differences based on lenders. The major distinction here is in the documents required from salaried and self-employed individuals. 
Also read: Advantages of Small Loans
Common documents required for a personal loan from salaried/self-employed applicants:
PAN

Proof of Identity – you can submit your Passport / Voter's ID / Driving License / PAN Card 

Proof of Residence – Passport/driver's license, etc. You must provide a valid address proof which reflects your current address

Bank statements of the last 6 months (the account where your income is credited)
Other Documents required from salaried people include: 
Salary slips of the last three months

2 Passport sized pictures
Other Documents required from self-employed people include: 
Proof of income – you must submit audited financials of the last two years

Proof of office address or office ownership 

Continuity of business proof
Ensure you follow these document requirements for a speedy sanction. 
Applying for too Many Loans
A fatal flaw that many borrowers make during the loan-taking process is applying for several loans. In addition to availing of frequent credit extensions reflecting poorly on your income potential, it also leads to many hard inquiries. Hard inquiries are queries that a lender may raise when verifying your application. If you have a number of these inquiries on record, it can have an adverse effect on your credit report. In times of financial urgency, people tend to lose sight of this and are more likely to make this mistake. To prevent this, do your due diligence in research and narrow down on two lenders, maximum. It may take longer, but it is undoubtedly worth it to avoid rejection. 
Personal loans are a highly convenient way of acquiring funding with flexible and easy terms. But you can make it even better! Follow the tips mentioned above to optimize the features that these loans offer. Commit to a lender that provides competitive interest rates and fluidity in their terms and conditions to safeguard your financial health. Before shortlisting lenders, use a personal loan EMI calculator to get clarity on what you are looking for!