Introduction
Like everything else in our life, the sense of acquiring knowledge has constantly been evolving too. And, considering how dynamic the education industry has become, it was nearly inevitable that technology would be taking over the same soon.
So, now, no matter where you look – you will find that almost all of the best schools throughout the world have begun implementing some sort of facility within their infrastructure.
But how has it improved its very own education system? 
Will it be as beneficial for the students as you, as a parent, are hoping it to be?
We have tried to address these questions properly through this article. However, before we get on with it, let's learn about what educational technology is and how it works.
What is Educational Technology?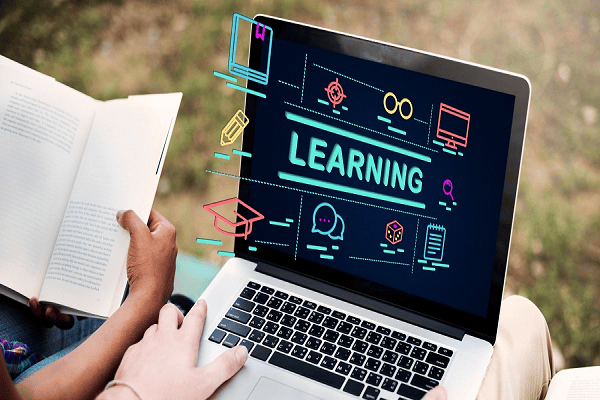 The term educational technology, also known as EdTech, refers to the usage of technology and science to support learning and teaching within an academic ecosystem. It usually encompasses a wide assortment of resources and tools that are used to improve the educational experience.
But what does it include?
EdTech can refer to anything from a piece of digital content to software or a hardware system. It can be beneficial in helping a student with –
Managing their course material and how they handle their time 

Learning about a specific subject through a game or a concept of simulation

Doing online courses to drive additional substance and knowledge about a subject
Furthermore, an institution may also use EdTech to improve their school admission system and find out an ideal student for their system. Various educational applications and tools can also be used in order to acquire specific skills for the student.
How Does Educational Technology Work?
The operational proceeding of EdTech may differ, depending on the resource a school is trying to use. Here are some examples that might help you understand the course of it.
An LMS (Learning Management System) is all about offering a platform for educators to manage and organize different course materials and assessments.

An education app, on the other hand, works by proffering information in a sophisticated digital format. These may vary in features related to – videos, books, quizzes, etc.

With an interactive whiteboard, a teacher can display digital content on a touchscreen or digitally-induced display. It can include text, videos, images, etc.

Finally, online courses can provide additional information to a student and help them get into various discussions and assessments as a whole. It'll require a little bit of money.
Educational technology, if used properly, can help you improve how you take your classes and communicate with your students. That's why it's become an important part of the regime of all the Top schools operating out there in the field of education.
Also read: Where to Start Learning Data Science For Beginners?
Features of Educational Technology
Educational technology is quite featureful, no matter how you look at it. Therefore, it might be best to learn more about them before your child opts for a school that uses them.
It will affect both the art of teaching and the science of learning something. In truth, the effect of technology and science will be at full flow in this aspect.

It can empower and simplify the learning-teaching process. It may also be beneficial for developing a subject and spreading education through different segments.

It primarily emphasizes achieving the objectives related to education. It's capable of offering necessary changes within a learning situation and full educational targets.
Besides, the practical side of educating and learning is generally given much more significance when it comes to educational technology. So, in a way, it will affect the administrator, the pupil, and the teacher of the Top schools that have implemented it.
Furthermore, as we have informed you before, educational technology can also make sure that a school is getting the right model student. After all, it can help them in collecting data regarding the person and get more and more information on their intellect before admission.
So, in a way, it's a win-win situation for both parties.
The Importance of Technology in Education
The integration of technology, as you may already perceive, can be extremely beneficial for an institution and its students. Here's an elaborate discussion regarding the same.
1: A Better and Wider Choice of Materials
Thanks to educational technology, now, you will find almost any material related to your topic or course on the internet. So, you can choose any one between them regarding your needs and requirements. This, in turn, might be able to help you with –
Getting more information about a subject and preparing it in the right manner

Developing the right assortment of skills that might be used during an examination

Becoming an excellent professional in the field due to being properly-knowledgeable
Note: Not every material you'll find on the internet will be free. Therefore, it might be better if you join a course that specifically focuses on your subject.
This way, the risk of getting unrelated information will get mitigated.
2: Improve a Learner's Communication Skills
A person, who feels more efficient in communicating through technological means, might also perform better in an academic setting. And there are two reasons behind this statement.
Firstly, the student will get to express their view without feeling uncomfortable. This, in turn, will help them get better at communicating and expressing themselves.

Once they become better at speaking out, it'll be easier for them to stay motivated. They might also feel more excited to learn something new and test out their educational limit.
Improving one's communication skills will also help the person in developing themselves into a leader in the future. So, it's a win-win for them, no matter how you look at it.
3: A More Fun and Engaging Learning
As a learner, only learning something from the book isn't going to be beneficial for you. Besides, it will also be important for you to have fun. Or else you won't be able to remember anything.
With education technology, a student will be able to learn while –
Playing games

Studying through an assortment of fun settings

Being in an interactive learning ecosystem
So, before you and your child go through the school admission proceeding, you should check out the approaches the center takes for teaching. This way, it will be easier to understand if this institution is going to be an ideal option for your child or not.
4: Getting Access to the Internet
With technology induced in learning, your child will also get access to the internet. Therefore, no matter what they are struggling with, they will always find an answer to their question.
Furthermore, there are also various games available on the internet that can help you learn while playing. So, in a way, that will offer a much, much better learning experience for them.
Also, as they have access to the internet, they won't have to spend too much of their time whilst researching. Just write down your question on Google – and you'll get an answer instantly.
5: Can Save a Lot of Time
Going to the library to find a piece of information can be quite a hassle. And if it's not available in your neighborhood, it'll be nearly impossible for you to manage your time properly.
So, what if you have everything you need to complete your project in the palm of your hand?
Well, that is what you can get with technology. Thanks to the internet, now you can download a book in an e-book format. This way, it will be easier for you to check whatever information you will need while writing. There's no need to spend your time abruptly at all.
FAQs – Frequently Asked Questions
In this section, we've offered a little more information regarding our topic to make it a little bit clearer for you. So, without any further ado, let's get started with it.
1: What are the Challenges of Using Technology in Education?
Some challenges of using technology in education include:
Lack of access to internet connectivity and technology

The need for training the teachers to use the technology effectively

The potential of technology is a complete distraction in the classroom 
2: How Can Technology be Used to Support Remote Learning?
Thanks to technology, there are various communication schools available out there that can be used to collaborate with students online. Access to the internet can also make it easier for an institution to deliver whatever lessons a student requires. 
There are several learning management tools available out there, too, that can be used to help the child learn something at their own speed. 
The Bottom Line
No matter how good your child is, they're going to need the help of the Top schools to flourish in the educational department. So, make sure to be as careful as possible when you're choosing an institution. It can make or break their future – and only you're going to be responsible for it.