In today's time, it's not easy to make money online. If you want to make money, you can make money through online data entry jobs. This information can, therefore, be very useful to you. So I want to tell you how you can make the money you're sitting at home. Prime Minister Narendra Modi's government can make money from home under the Digital India program.
PM Narendra Modi launched the Digitize India Platform to participate as a Digital Contributor. DIP is a major initiative for Digital India and to transform India into a knowledge-driven economy. This initiative will help Indians to become digitally empowered and ensure that all information is digitally available. Interested applicants can register online on the official website digitizeindia.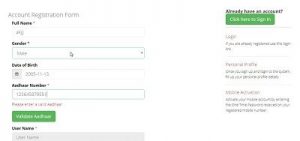 What is Digitize India Platform (DIP)?
The Digitize India Platform (DIP) is an initiative of the Government of India. The Government of India is looking to hire people through this program. Under the Digitize India program, the government will collect data in the form of images from different government organizations and those contributing to the program will be provided to work on these digital images through the Digitize India Platform (DIP).
Digitize India Platform is collecting scanned images from different governments. Associate and slice images into snippets, meaning full data.
These snippets are composed of the Digitize India Platform, which has been arbitrarily aided by data entry operators.
The Data Entry Operator will type the words displayed in Snippets.
If the participants typed the correct word, the match engine would confirm Accurate entries to obtain reward points for all accurate digitized words.
Also read: CSC Registration online.
Digital India Data Entry Job Online
Image documents that are easily readable and have a clear structure, such as a printed form or a registry with bright columns and rows, can be digitized using DIP. On the other hand, paper documents may also be submitted, but in such cases, organizations will have to pay extra to scan the documents.
Since all the work is involved in converting documents to digital data. This program, therefore, offers a number of online, non-investment data entry jobs for qualified candidates. In this work, you first need to register on the official website and become a digital contributor.
Form Filling Jobs
Typing Jobs Without Investment
Copy Paste Jobs Without Investment
Earn Money from Online Jobs by DIP
A lot of people want government-approved online work to make money. And this work is done directly by the Government of India. So now we have such great opportunities to make money online without any investment in India. Furthermore, there are no registration fees of any kind whatsoever. You can join this job quickly without spending any money on it.
As you work on this portal, you'll get reward points that can be cashed later. The more reward points you work, the more reward points you can collect. And after a while, when you've earned enough points, you can quickly redeem them. They send the money directly to your bank account, which you mentioned at the time of registration.
Digitize India Platform Benefits
You get the opportunity to make money online through this platform.
You are recognized as a digital worker by working on this platform.
If you're looking for a job, you can get an appointment for some time.
After completing this system, you can obtain a government data entry operator credential.
Eligibility Criteria for Online Registration of Digitized India Platform
Applicants should be a citizen of India.
Applicants must have knowledge of computer
Aadhar card is mandatory.
Bank account separating from Aadhaar number where you want to receive money.
Smart devices (such as computers, tablets, smartphones, etc.)
Apart from this, you do not need academic certification to do this work.
Instructions of DIP
Minimum Age    18 Years
Qualifications    Any Qualification
Citizenship    Indian
Documents    Aadhar Card Number
Bank Account    Linked with Aadhar
Typing Speed    No Minimum
Setup    Basic Computer System
Others    Mobile No. & Email ID
Max How Much You Can Earn By DIP?
If you want an estimate of how much revenue you can make as a contributor to the Digitize India portal. Then let me tell you that you will need about 50,000 reward points to earn every 1,000 rupees. In addition, this will also depend on your speed and work performance. Normally, this amount can be earned within 1-2 days of work, depending on your typing speed.
How To Register on Digitize India Platform?
Many people don't know how to register Digital India properly. So for those of us, we explained the sign-up process step by step. Without a doubt, you can follow it. Moreover, you have login successfully to your account, see a number of work opportunities.
Visit the official Digital India Registration Portal at digitizeindia.gov.in
There you will see the "Register Now" button on the bottom right-hand side,
Then you will see the registration form. Fill it with the correct details and register
After the check, your confirmation e-mail will have a confirmation link in it.
To confirm your account, click on the link.
How To Login at Digital India Portal?
First of all, log in to https:/digitizeindia.gov.in.
After that, on the homepage, click on sign up.
Then enter the details and the Aadhaar number.
Next, validate the Aadhaar number by checking it.
Then enter the username, password, etc. and press the button "Register Now."
Next, log in to your username and password account.
Then go to My Account and fill in your profile.
After that, please complete the bank account profile.
Now, work and make money.
The technology works outstandingly well for companies that have large amounts of data to turn into a digital form. Additionally, documents that have a standard form, and those that are commonly used can be digitized by DIP that can generate multi-lingual and even alphanumeric data materials digitally.