Everyone knows that Access Bank is known to be the Nigerian multinational corporation and a commercial bank. Central Bank of Nigeria licenses this bank. This is known to be one of the largest Banks in terms of assets, deposit, branch network, and loan.
The best part about being a member of Access Bank is that it provides you services via Internet-enabled devices as well.
Access Bank Transfer Code will not only help you to get available with certain services but also save you time. Additionally, in case you are not aware that how you can get in touch with the bank then also here the email address and contact number is mentioned. In case of an emergency, you can go for the same as well.
In this article, we will be going to discuss Access Bank Transfer Code and also how you can utilize the services easily.
Access Bank online transfer codes: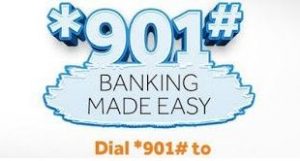 1.When one is looking forward to transferring money to the Access Bank, they are supposed to use: *901*1*AMOUNT*NUBAN account number# this is needed to be used by the phone number. Then and the authentic kids will transfer security code which is the last four digits of your BVN number.
2.If you wish to transfer the money to some other accounts, then a user is supposed to dial *901*2*AMOUNT* NUBAN account number#. When one is using this, some additional amount will be charged as VAT.
3.If one is looking forward to buying the Airtime, he is supposed to dial *901*Amount#
4.If you want to know about the status of your bank account t5hen a user is supposed to dial *901*5# from their Access bank registered phone number. After dialing this, a user is supposed to mention the security code linked with it.
5.If one wishes to purchase the data from the communication bank, then they are supposed to go for *901*8#
6. If you wish to open the account without visiting the bank, then also the same option is available. 
7.A user needs to dial *901*0#
These are the Access Bank Transfer Code which one can use when they want to avail the services more effectively. This will not only save their time but also help them to get available with the details or things they need in urgency.
Customer Services
In case a user is in the confusion that he can easily get an answer for their query or they need in some additional support then they can call directly to the Access Bank contact center. The Access Bank contact center number is 07002255222377. Moreover, it wants to send the email then they can simply go to [email protected]
As soon as they put about their query the soon, they will get the answer to the questions they are having. The best part about availing the services through online portals is these are advance and do not create any delay when a user is in a hurry. By mentioning the details soon they will receive a call or email which will help them to get available in the answer easily.